Unlocking The Web From Anywhere – Mobile Devices and The Web Part 3 – Social Networks


[ by Andy ]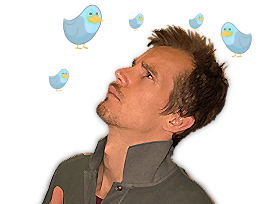 1 Comment | This entry was posted on July 6th 2009
This is the third in a series of posts relating to the mobile Web. This post will focus on social media. Part 2 looked into the mobile Web in one particular area of social media, blogging. In this post I will try and address social networking for the mobile web.


'Social Media'
There aren't too many people on the face of the earth that haven't heard the term 'social media' or 'social network' at least once or twice. Attributed as one of the main results of, or maybe even catalysts for, 'Web 2.0', social media encompasses new ways to communicate and share information. It moves users from being passive viewers of information to contributors, authors and actively engaged agents in data.

The topic of social media in general is a colossal one that is too broad for this mobile Web series. What I would like to focus on are the tools that can allow you to keep up with your social media world whilst 'unchained from your desk' .
Just as I mentioned in part 2 of the mobile Web series concerning blogging, keeping up with your networks, connections and online activities in the social Web environment is important for businesses and individuals in this current phase of the Web. No matter what your feelings are of the future and longevity of such social media, there is no denying that its usage is widespread and there is a high chance that your customers, clients, partners etc are out there, using social media and that, at the very least, creates opportunity for your business. As I stated above, the many other benefits of social media are far beyond the scope of this post, but many exist.
Social Networking
Categorizing social media tools is somewhat difficult, as at some point, most get talked about under the term 'social networks'. Different social platforms have similar and different features that could lead to them being deemed as social networks, and the differentiation between is sometimes unclear. This post will categorize them as per author interpretation, but is by no means stated as the definitive categorization.
LinkedIn


LinkedIn is a networking tool that allows professionals to build strong connections with others via the Web by sharing contacts, information, referrals and resumes, amongst many other great features. If you are unfamiliar with this platform, its a great way to expand (and organize!) your online Rolodex, as part social network, part Web-based contact organizer.
LinkedIn has a mobile optimized site available to all Internet-enabled devices at http://m.linkedin.com/. This is a pretty universal way to access your LinkedIn data, and as this is a mobile optimized site, it should allow for the efficient accessing of information even on slower mobile connections with its watered down, less graphically heavy optimized user interface. It has a lot of the same functionality as the full blown desktop browser version including:
Search
Updates
Contacts
Invitations
For iPhone users the mobile site above is further optimized for display specifically for iPhone, better catering for the device's landscape and portrait viewing modes, and offering a mobile online experience which mimics the behavior of an iPhone app.
This is usually a really neat feature for iPhone users if there is not a downloadable app alternative. Simply 'bookmarking' these sites from your phone, and adding an icon to your start screen, allows you to use the site just like a regular iPhone app in every way. LinkedIn however, have saved you that trouble, and does now actually have an iPhone app available for accessing all your LinkedIn data.
Facebook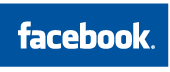 Facebook is the largest social networking tool on the Web. It allows for the connection of people, formation of groups, sharing of photos, video, and many, many other activities.
Facebook also has a Web optimized version of the site that, as with LinkedIn, makes mobile access reasonably universal for Web-enabled mobile devices. Access the mobile optimized version via m.facebook.com.
Facebook also allows communication with your network data via a number of other methods. You can send videos and photos directly to your Facebook account via MMS (Multimedia Messaging Service) messages, as well as update your status and message friends in your network via text message from any SMS-enabled device. The SMS feature also allows you to receive updates about 'status updates', 'wall posts' and direct messages.
Facebook also has an array of applications available for a number of different mobile-enabled devices. These include apps for iPhone, Palm, Sony Ericsson, Blackberry and Windows Mobile amongst others.
For more information on any of these mobile enabling Facebook gateways see here.
Twitter


Probably one of the most talked (or tweeted) about social media platforms of the moment (at least the moment this post was written), Twitter is a social 'messaging' tool, which can be categorized in the social networking realm. Twitter enables you to build a 'network' of followers, as well as the people you follow.
Twitter enables the creation of messages consisting of 140 characters or less. It is a great tool for the distribution and dissemination of information in real time. Keeping up to speed with your industry, interests, contacts and friends has been made hugely simple and efficient with Twitter. You can openly follow the experts, trail blazers, leaders and competition of your industry, receiving timely information whenever, wherever you are (with the inclusion of the mobile Web!). Adding Twitter to your social networking tool box allows you to keep your finger firmly on the pulse of information relevant to you (if you follow the right people), with very little effort. But what tools are available to help you stay up to date with your 'Twitterverse'?
There are a number of ways to interact with your Twitter network whilst mobile. As with Facebook, Twitter allows for 'tweets' to be made from regular SMS-enabled devices. As the Twitter platform is founded on short messages of 140 characters which simulates the standard for SMS messages, this is reasonably straight forward. However, there is a lot of functionality you'll be missing out on via the basic SMS updates, that some of the more advanced Twitter applications can provide.
Some of these advanced functions includes:
Tagging favorite tweets
Grouping followers/followees
Direct messaging people in your network
Threading Tweets
Viewing your '@replies'
Searching Tweets
There are a number of tools available for tweeting. As with all the social networking tools mentioned thus far, Twitter has a mobile optimized site for access by any device with a Web-enabled browser. This can be accessed via the regular web address and mobile detection will supply the optimized site.
Also, depending on your Web-enabled mobile device, there are a number of apps that allow you to tweet and perform various other functions from your mobile device. A number are detailed below. Your favorite Twitter app for mobile not listed below? Leave a comment on this post and let us know your preferred app and why.
TweetDeck
TweetDeck is a free Twitter app for iPhone that boasts one great advantage over many of the others – user generated groups. This allows for the grouping of people you are following, which can greatly increase the efficiency by which you can organize and work with your Twitter data.
TweetDeck also boasts all the advanced features detailed above with the ability to follow/unfollow people from the app, manage multiple Twitter accounts, re-tweet messages easily and even sync your groups with TweetDeck for your desktop.
It also has a gorgeous user interface, and has pretty good performance over both Wi-Fi and the Edge/3G data networks.
TwitterBerry
TwitterBerry is a free app for BlackBerry. In terms of features, it offers much of the same functionality of the standard Twitter site. It's simple in nature and easy to use, but does lack some of the advanced features found in applications such as TweetDeck.
Blackbird
Blackbird is another free Twitter app for BlackBerry. It facilitates much of the same functionality as TwitterBerry and Twitter.com, but is hugely lightweight in that it is mostly textual. This makes it run extremely fast from your mobile device no matter what connection speed you have. The downside is, devoid of images (including user avatars/profile pictures), the user interface is very basic (bordering on dull) and doesn't provide much of a user experience visually. That being said, it is functional and fast, two of the key features of any mobile application.
Tweetie
Tweetie is an app for the iPhone that boosts most of the advanced features you can find in a Twitter app. With its extremely aesthetically pleasing user interface, the app allows for the easy posting of tweets, re-tweeting, tagging favorites, searching and accessing multiple twitter accounts, amongst other features.
Its based on the regular time line view, showing tweets from the people you follow sequentially on one time line. It does not, unfortunately support groups. Tweetie is a paid download ($2.99 at the time of posting).
Twitterific
Twitterific for iPhone has the majority of same features as Tweetie, and also boasts an aesthetically pleasing user interface, brought to you by the expert designers and developers at the Icon factory. Unfortunately there is no ability to create groups. Twitterific is available for free (with ads) or a 'non-ad' version is available for a small fee ($3.99 at the time of posting).
ceTweet
ceTweet is a Twitter application for Windows Mobile users. It is free and has all of the features of the applications above for BlackBerry.
YouTube


YouTube has certainly received a lot of attention over the past few years, and was a (if not THE) pioneer in the user-generated online video market.
While its categorization as a 'social network' is debatable (and maybe more applicable in viral video/video sharing) it does have social networking functionality available, (with 'channel pages', and 'friending') with more social networking features potentially on the horizon.
Patricia G. Lange, of the School of Cinematic Arts, University of Southern California states:
'YouTube users employ the technical and social affordances of the site to calibrate access to their videos by members of their social circle.' Patricia considers how 'video sharing can support social networks by facilitating socialization among dispersed friends'.
YouTube allows anyone to upload video content that can be linked to from emails, Web sites as well as embedded into other non YouTube.com sites.
YouTube can be accessed via a mobile optimized site at m.youtube.com. In order to watch videos via this gateway you need to have a device that is able to stream 3GP files over RTSP.
There are a number of apps for different devices that allow for the watching of YouTube videos. The iPhone has a native app that comes as standard with all versions of the iPhone software, and there are a number of apps available for BlackBerry.
For owners of some phones that support Java, YouTube has created an installable app that allows for the accessing of your YouTube account, watching videos etc, but also for the uploading of video from your mobile device to your YouTube account.
It is worth mentioning at this point, that with the release of the iPhone 3Gs now comes the capability not only to shoot video from your iPhone, but to upload video content directly to YouTube from the device.
Keeping up With Social Media
The impact that social media has had on the Web, and our lives, is undeniable. With it has come opportunities for businesses to forge greater connections with customers, potential customers, supplies, partners, friends, family, your neighbors pet cat (does it really post its own Facebook updates?) and many other connections that at one point did not exist, or were much harder to come by.
But with it comes an enhanced need to keep up with social Web communities, and to stay abreast of the latest trends in social media. With so little time in our already busy days for anything, this is a seemingly impossible task, especially with the pace at which these networks grow, and the speed at which the tools change.
This is just another case where the mobile Web can convert previously 'lost hours' to productive time, allowing you to stay abreast of social media whilst mobile.
Social media is in real time. With the mobile Web, you can be connected, really, all the time.
What social networking tools do you use? Share your favorite tools and how they help you keep up with social media.
You can follow any responses to this entry through the RSS 2.0 feed. You can leave a response, or trackback from your own site.
One Response
Trackbacks
Leave a Comment