When Great Minds Collide


[ by John ]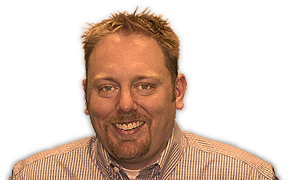 Leave a Comment | This entry was posted on March 18th 2011
Collaboration with DK New Media breeds WordPress Plugin for NameTag.
As you may have heard, Visual Blaze has launched a new division focused on streamlining business productivity called VB Tools. We were showing some of our fellow Tech industry friends like Doug Karr (who runs a new media agency called DK New Media) what we were up to, and the next thing you know Doug has utilized our API to create a kick-butt WordPress Plugin.
The plugin is for NameTag, our B2B Lead Identification Tool. Now with Doug's expertise you can easily add the NameTag embed code to your WordPress blog and immediately start identifying businesses that are viewing your website in the WordPress admin console. It makes both the integration and usage of the data with your WordPress Blog a snap.
It's a great feeling to create a useful tool that gets other Web professionals thinking about its usage and cultivating new and useful ways to work with it.
A huge thank you to the folks at DK New Media for collaborating on the NameTag WordPress Plugin.
If you run, or work for, a company that sells to other businesses, check out the business intelligence that NameTag can provide.
You can follow any responses to this entry through the RSS 2.0 feed. You can leave a response, or trackback from your own site.
Leave a Comment