tr.im is Terminating Service. URL Shortening Cautions Personified.


[ by Andy ]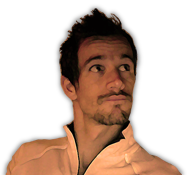 1 Comment | This entry was posted on August 9th 2009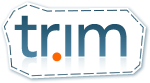 In a coincidental, but shockingly relevant turn of events, the URL shortening service tr.im as of Sunday August 9th 2009 has announced it will be terminating its URL shortening service, effective immediately.
Regretfully, we here at Nambu have decided to shutdown tr.im, the first step in shutting down all of our products and services within that brand.

tr.im did well for what it was, but, alas, it was not enough. We simply cannot find a way to justify continuing to work on it, or pay its network costs, which are not inconsequential. tr.im pushes (as I write this) a lot of redirects and URL creations per day, and this required significant development investment and server expansion to accommodate.
(Read on at blog.tr.im – blog since terminated)
The coincidental part of the equation lies in my posting to the Visual Blaze blog last week about the many vulnerabilities of utilizing URL shortening services and how URL shortening should be performed with caution.
Shorten URLs with Caution. Here's why.
As one of the larger players in the URL shortening market, tr.im's move to shut down their service really drives home the need for users to use external URL shortening services with caution.
To the Nambu Network we express our regrets for the services discontinuation. To all URL shortening users we express our regret for any lose of link traffic that this news may bring.
You can follow any responses to this entry through the RSS 2.0 feed. You can leave a response, or trackback from your own site.
One Response
By Andy on August 9th, 2009 at 9:49 pm
Leave a Comment