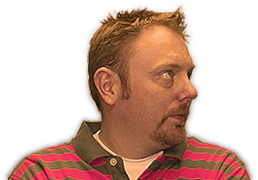 Leave a Comment | This entry was posted on November 17th 2009
This is the first post in a 3 part series discussing Web Usability and the impact It has on user experience. Usability ultimately works in two ways – it can positively affect your viewer's user experience or it can negatively impact the perception of your company.
At times, when a web development firm mentions web usability it is often followed up with discussions of focus groups, surveys and eye tracking software. Those strategies have great value. But what I'm going to talk about is more elementary than that and applicable to every website on the Internet. The point I am about to make is often overlooked because in essence, it's simple routine maintenance and hey, let's face it, not as fun as eye tracking software!
To set the stage, lets move from the web and think about usability in terms of a different experience. Consider for a moment how we know when someone has made a large mistake, and if someone's mistake is an indicator of their lack of knowledge, understanding or skill.