Our New Website


[ by John ]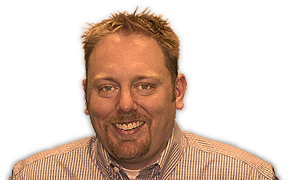 Leave a Comment | This entry was posted on April 24th 2009
We are excited to share with you our latest Visual Blaze website!
Why the change? Well, our first site (still online for you to visit) was intended to be a viral marketing piece. Something out of the ordinary to capture attention and have people say, "Woah, that is really cool and stand out from the crowd". It was fun to build a site based around stop-gap animation.
As we have grown over the past couple of years, a common element exists between the sites we have been developing: fun, interactive AND optimized for search engines. Since we are building these sites for our clients why not build one for ourselves?
Just like our first version, though, we wanted to make certain to separate our look and feel from the crowded world of web development. A quick overview of the core components:
Search engine friendly
Interactive (check out the contact form!)
Unique design
Scalable
Social Media Integration (follow us on Twitter)
If you, too, find yourself in a highly competitive industry that relies heavily on Internet marketing, this Indianapolis web development firm can help you stand out and be recognized.
You can follow any responses to this entry through the RSS 2.0 feed. You can leave a response, or trackback from your own site.
Leave a Comment